Ready to learn everything you need to know about engineering and STEM masters degrees at the College of Engineering at the University of California at Berkeley? You're in the right place!
Founded in 1868 as one of of ten research universities in the University of California system, you'll still find an emphasis on research today - especially in the engineering department. That's easily evidenced by the 31 Nobel prizes held by alumni - and the eight held by current faculty. The list of accolades is seemingly endless which is just one reason this highly-ranked school is so popular.
Another reason really could be the inviting beauty of the campus, the city of Berkeley and the San Francisco Bay area. Although it's really never hot, it's also hardly ever cold, making it easy to enjoy the area year-round. And, the proximity to Silicon Valley should never be underestimated for engineering students hoping to found startups or just work in some of the biggest names in the tech industries. Excited? You're not alone; this is one of the most popular engineering schools in the world.
Berkeley fast facts
Public university
University enrollment: 41,910
International students: 6569
Living alumni: 500,000+
Total graduate students: 11,336
Engineering grad students: 2264
Engineering masters students: 834
International engineering students: 47.4%
Most represented countries in engineering: China, India, South Korea, Canada, Indonesia
Where is UC Berkeley?
City: Berkeley, California (CA)
City population: 112,570, with a metropolitan population of 8.75 million
Region: West
Climate: Mediterranean climate type: winters are wet and cold (Jan avg low: 5.6°C/42°F) though snowfall is rare; summers are dry and cool (Sep avg high: 23.8°C/74.8°F)
Nearest airport: Oakland International Airport (OAK), San Francisco International Airport (SFO)
Time zone: PST from November-March (GMT -8); PDT from March to November (GMT-7)
What can you study at UC Berkeley's College Engineering?
Ranked third overall for graduate engineering by U.S. News & World Report, UC Berkeley has an impeccable reputation - and that trickles down to (or rather, flows up from) the outstanding results at the departmental level.
Department
Rank
Degrees

Department

Applied Science & Technology

Rank

Degrees

MS Applied Science & Technology

Department

Rank

Degrees

Department

Rank

Degrees

MS Civil & Environmental Engineering

MEng Civil & Environmental Engineering

Department

Rank

Degrees

MS Electrical Engineering

MS Computer Sciences

MEng Electrical Engineering & Computer Sciences

Department

Rank

Degrees

MS Industrial Engineering & Operations Research

MEng Industrial Engineering & Operations Research

Department

Rank

Degrees

MS Materials Science & Engineering

MEng Materials Science & Engineering

Department

Rank

Degrees

MEng Mechanical Engineering

Department

Rank

Degrees

MS Nuclear Engineering

MEng Nuclear Engineering
UC Berkeley engineering job placement
As you would expect from such a reputable school, UC Berkeley offers plenty of career support for their students. You'll find a general career fair in the spring, but that's just the beginning.
There's also a graduate career fair as well as a masters career fair - and special recruitment days for EECS and CEE students.
You'll find assistance is readily available - and same-day appointments can be booked for career counseling for those finding themselves with opportunities and offers they need to respond to urgently.
There's also an annual Engineering Career Conference with presentations and information from recruiting companies.
123,000
average annual salary for EECS masters grads
100%
NE masters secured jobs within 6 months of grad
500+
employers host 15,000+ interviews annually
$16,000
average signing bonus for ME and IEOR grads
Between their reputation and dedication to supporting their students, UC Berkeley almost ensures that grads have access to some of the best opportunities in the country - and across the globe.
What's it like to live at UC Berkeley?
Berkeley may fall within the San Francisco Bay area, but it's definitely a city and lifestyle on its own. And, with the university at the centre of the city, you'll automatically fall right into place. Plus, you've got San Francisco and California beckoning you from your front door.
But there is a catch to the moderate temperatures of this quaint and comfortable California city - the cost of living is quite high. You're likely to find this aspect to be higher than the school-published figures suggest and you'll need to be savvy to make the most of a tight budget - starting with your housing arrangements.
On-campus graduate housing is available, and you'll find that the options - shared and individually let - are mostly inline with local rental rates: around $1400-2200 a month (though you'll need to work very hard to find furnished apartments on the lower end of that scale). This nearly meets or already exceeds the living expenses suggested by UC Berkeley. But, if you're willing to find an off-campus apartment and share your bedroom with another student, you'll be able to bring these costs down significantly. And, UC Berkeley does offer sg to ome assistance in this regard.
Additionally, while there are campus meal plans available (and it's not a bad idea to use these as a starting point when developing your budget), you could potentially save some money by preparing the majority of your meals in your own kitchen. You'll find just about everything you need in and around Berkeley, so you shouldn't have to travel too far to pick up special ingredients to remind you of home.
Bicycles and public transport are the best ways to get around and, usually, the weather conditions are conducive to both. Between the two, including the school-run busses, you'll be able to get around easily - and save on the expense of having and driving a car (most of the time, though you may want to rent one when exploring a little further afield).
As there are so many ways to save - if you're willing to compromise a little - you shouldn't let the expenses stand in the way of the amazing education UC Berkeley offers; just see what Aminad has to say about his experience.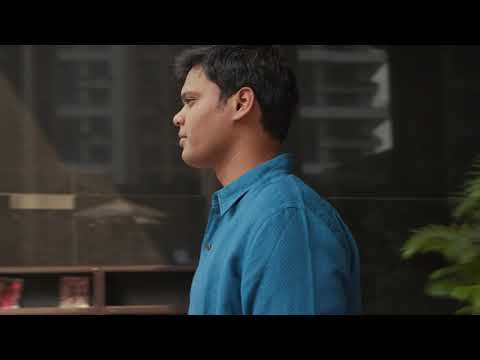 How to get into UC Berkeley Engineering
Just over 25% of engineering masters applicants receive an admit from UC Berkeley. That alone should tell you that it's not the easiest school to get into. And, it's not. But there is a lot of speculation about the type of candidates UC Berkeley is looking for.
For example, many believe that it's all about the undergrad GPA - and let's be honest, that will always be a factor for top tier, selective universities. But, it's really not just about the numbers (GRE scores included). UC Berkeley is very interested in research background and goals, as well. Much more than half of the relatively small group of graduate engineering students falls on the PhD side rather than the masters side - so it's really a matter of showing where you want to go and demonstrating through the numbers that you're capable of getting there.
Even if they were looking at just numbers and research, the school would be able to put together a diverse group, though you can be certain that the school will also look for a range of students capable of working well with others as well as independently.
However you present yourself through your application, you should be certain everything is as polished as it can be, especially if your numbers are lower than their averages. And, it should go without saying that your Statement of Purpose (SoP) essay is critical - regardless of your scores or the current averages of admitted students:
Average undergrad GPA: 3.7
Average GRE scores: 157 verbal, 166 quantitative, 3.9 analytical writing
UC Berkeley Engineering admissions details
Fall admission deadline: varies by department
Application fee: $125
Resume: required
SOP essay: required
Recommendations: 3, completed online
GRE test: required, no min score
GPA: min scores may vary by department
Language test: required; TOEFL and IELTS are accepted; min scores may vary by department
Min TOEFL score: 90 iBT, 570 pBT
Min IELTS score: 7
UC Berkeley engineering CoA
(2018/19 academic year)
Tuition and fees: $33,979
Living expenses: $18,900
Total CoA for 1 year: $52,879
TIP: While UC Berkeley doesn't break down the specifics of their Cost of Attendance for international grad students; you'll be expected to meet this amount for a single year of study to secure your I-20 form and apply for your F-1 student visa.
However, it's always a good idea to spend some time researching costs with your expected standard of living to ensure you have a workable budget that you can stick to.
Does UC Berkeley offer scholarships to international students?
There are some opportunities for international grad students to secure on-campus research and teaching assistantship positions, though they're very competitive. Not only are there certain minimums that must be met (especially in terms of grade point average and English language proficiency), but you will also face limits to the total time you can work.
In very rare cases, scholarships and fellowships are available for extremely qualified applicants, but these shouldn't be counted on. That doesn't mean, of course, that you shouldn't seek out additional scholarship opportunities - every student should apply for as many opportunities as they qualify for.
Prodigy Finance international student loans for UC Berkeley
Prodigy Finance offers loans for international masters students at the College of Engineering at the University of California Berkeley.
Students from supported countries pursuing masters programmes that can be completed in less than 2 years are eligible to apply.
Maximum loan amount: up to 100% of the school-provided cost of attendance (tuition plus living expenses)
Minimum loan amount: $15,000
All loans disbursed directly to the university according to due dates
Prodigy Finance also supports loans for UC Berkeley students pursuing masters degrees in these schools: