Ready to learn everything you need to know about engineering and STEM masters degrees at University of Maryland's A. James Clark School of Engineering? You're in the right place!
The University of Maryland calls itself the first "do good" campus in the United States, which means they're big on social responsibility and entrepreneurship.
And, it's definitely one of the top public universities in the country, with an outstanding engineering school. Located just outside Washington DC, you can expect plenty to see and do, and super-rounded on and off-campus experiences.
University of Maryland fast facts
Public university
University enrollment: 40,521
Living alumni: 352,000+
Graduate students: 5830
International grad students: 3554
Engineering grad students: 2215
Engineering masters students: 1264
Countries represented: 129
Most represented countries: India, China, Iran, South Korea, Taiwan (China)
Where is the University of Maryland?
City: College Park, Maryland (MD), suburb of Washington DC
City population: 30,413, with a metropolitan population of 6,131,977
Region: Northeast
Climate: Humid subtropical climate: winters are usually mild to cool (Jan avg: X2.2°C/36°F) and snow is uncommon; summers are hot and humid (Jul avg: 25°C/77°F)
Nearest airportbold text: Ronald Reagan Washington National (DCA), Baltimore Washington International (BWI), Washington Dulles International Airport (IAD)
Time zone: EST from November-March (GMT -5); EDT from March to November (GMT-4)
What can you study at the A. James Clark School of Engineering?
While most engineering departments at U of Maryland offer MS degrees, there are a handful of MEng degrees in various departments.
If you're after specialised degrees, you'll find them here. Moreover, the high rankings across departments makes this school a solid bet.
Department
Rank
Degrees

Department

Rank

Degrees

MEng in Additive Engineering

MEng in Cybersecurity

MEng in Energy Systems Engineering

MEng in Fire Protection

MEng in Robotics

MEng in Reliability

Department

Rank

Degrees

MS in Aerospace Engineering

Department

Rank

Degrees

Department

Rank

Degrees

MS in Chemical Engineering

Department

Rank

Degrees

Department

Rank

Degrees

MS in Electrical and Computer Engineering

Department

Rank

Degrees

MS in Fire Protection Engineering

Department

Rank

Degrees

MS in Materials Science and Engineering

Department

Rank

Degrees

MS in Mechanical Engineering

Department

Rank

Degrees

MS in Project Management

MEng in Project Management

Department

Rank

Degrees

MS in Systems Engineering

Department

Rank

Degrees
University of Maryland A. James Clark School of Engineering job placement
The A. James Clark School of Engineering at the University of Maryland hosts a relatively high number of career fairs. Some are general fairs whereas several are aimed at recruiting students pursuing specific fields.
Along with career fairs, you'll find the engineering career services department offers several smaller services such as resume and interview workshops and on-campus interview sessions.
Perhaps more importantly, for international masters students, are the services the school provides potential employers of international students.
They're prepared to guide companies through the process and offer several resources on this side, so those hoping to remain on an OPT visa or to secure long-term American employment.
Additionally, the school facilitates on and off-campus work opportunities for international students.
Almost across the board, Maryland engineering students fare better salary-wise than the national averages would suggest.
For example, the mean salary for aerospace engineering masters grads in the US is $72,800 - those graduating from the A. James Clark School of Engineering with a masters have a mean salary of $81,300.
And it carries across most degrees.
**$89,900 **
mean salary for Electrical and Computer MS grads
**10 **
annual eng career fairs and networking events
$17,000
salary increase for Mechanical masters
$24+
average hourly rate for co-op and intern salaries
What's it like to live at the University of Maryland?
College Park is a suburb of Washington DC which means you'll have access to plenty of cultural events and some of the best museums in the world. But, while you're on-campus, you'll get the full university experience.
While there is no on-campus graduate-level housing available, the University of Maryland does go out of its way to assist in finding suitable off-campus apartments for students that request assistance. They also have an agreement with local (but privately-run) apartment complexes. If you want to get into one of these houses, however, you'll want to apply, accept, and announce your intentions early.
There are plenty of recreation facilities on campus, as well as sports and social clubs to join. As an international student, you'll also have access to a range of clubs designed to support and connect internationals with locals as well as each other.
Meal plans are available and should be considered, even if only using a reduced plan as grocery costs in DC are sometimes higher than in other parts of the country. Additionally, there is a campus bus service that circulates the campus and connects it to the surrounding communities.
How to get into University of Maryland Engineering
Over the years, the University of Maryland, and the A. James Clark School of Engineering have become increasingly selective with their admissions. While some engineering schools lean towards research, work experience, or theory, it's fair to say that this school places emphasis on all three equally - and they're looking for applicants that can carry such a wide load.
You may want to think about how you can demonstrate your ability to take on plenty of challenges and perform them gracefully without spreading yourself too thin or becoming overly stressed. And, don't forget to illustrate the strengths and interests outside of engineering.
Unlike schools in New York or Los Angeles, the University of Maryland doesn't place as much emphasis on its proximity to Washington DC. While you shouldn't necessarily exclude location as a benefit, you may not want to make it your focus when drafting your Statement of Purpose (SOP) essay.
And, you may want to keep in mind these averages, especially the undergrad GPA when crafting your application strategy.
Average undergrad GPA: 3.6
Average GRE scores: 153 verbal, 163 quantitative, 3.6 analytical writing
Mean TOEFL score: 104 iBT, 580 pBT
A. James Clark Engineering admissions details
Spring admission deadline: varies by department
Fall admission deadline: varies by department
Application fee: $75
Resume: required
SOP essay: required
Recommendations: 3 required
GRE test: required for most departments
GPA: varies by department
Language test: required for all non-anglophone countries; TOEFL, IELTS, and PTE tests accepted; min scores may vary by department
Min TOEFL score: 100 iBT, 574 pBT
Min IELTS score: 7
Maryland engineering cost of attendance (for 2018/19 academic year)
Tuition: $21,642
Mandatory fees: $898
Room and board: $14,318
Books and supplies: $1250
Transportation costs: $3058
Personal and health expenses: $6812
Total CoA for 1 year: $49,372
TIP: The university's Cost of Attendance for most engineering masters degrees is $49,372 for the first year.
That's relatively low given the status of the school. But, remember, this is amount you will need to prove you have access to to secure your I-20 form from the school and an F-1 visa to study.
Most budgets should have more padding, when possible. It's worth spending time researching the various costs associated with living in Washington DC before applying for a loan.
Does Maryland Engineering offer scholarships to international students?
International students don't qualify for much of the financial aid facilitated by this university, however, a lot of students secure on-campus teaching or research assistantships. In fact, the university provides over $12 million to support students and faculties in this regard.
While this type of aid will obviously add to your already full schedule, it's worth pursuing and securing early as it will reduce the CoA amount you'll need to cover for your I-20 form.
And, of course, you'll want to browse the university's financial aid pages to see if you qualify for any external or departmental scholarships available to international students.
Prodigy Finance international student loans for the University of Maryland
Prodigy Finance offers loans for international masters students at the A. James Clark School of Engineering at the University of Maryland.
Students from supported countries pursuing masters programmes that can be completed in less than 2 years across US-based campuses are eligible to apply.
Maximum loan amount: up to 100% of the school-provided cost of attendance (tuition plus living expenses)
Minimum loan amount: $15,000
Typical interest rates: 7 - 8% (fixed) over the 3-month US Libor base rate (variable)
All loans disbursed directly to the university according to due dates
Want to learn more about funding your masters at U of Maryland? Check out the video from this webinar, featuring a Prodigy Finance borrower at UMCP answering the questions you probably have: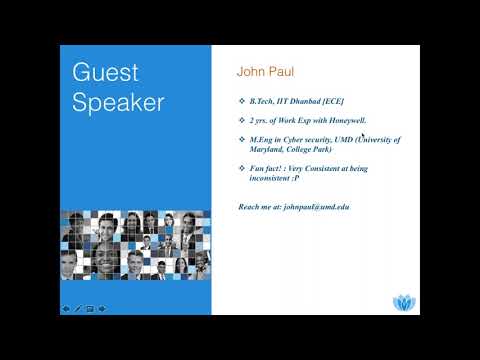 Prodigy Finance also supports loans for University of Maryland students pursuing masters degrees in these schools: