From its founding in 1964, London Business School has always been forward-thinking and an exceptional institution. With partnerships across the world, students can expect an incredibly international experience both in and outside of London.
As one of the first schools to accept Prodigy Finance loans from qualified international students, LBS, the school clearly demonstrates its belief in borderless talent and the power of diversity, collaboration and inclusive education.
London Business School fast facts
Public university
University enrollment: 2200
Living alumni: 44,000+ alumni across 150 countries
International students: +/- 90%
Where is London Business School?
City: London, England
City population: 8.136 million, with a metropolitan population of 13.6 million
Climate: Temperate oceanic climate type: winters are cold (Jan mean: 6.8°C/44.2°F) with moderate precipitation; summers are cool to warm (Jul mean: 19.6°C/67.3°F)
Nearest airport:
Heathrow (LHR)
Gatwick (LGW)
Luton (LTN)
Stansted (STN)
City (LCY)
Southend (SEN)
Time zone: GMT from November-March (GMT 0); DST from March-November (GMT-1)
A quick look at the latest MBA class
MBA students: 485
International MBA students: 91%
MBA countries represented: 64
Average work experience: 5.5 years
Average GMAT score: 707
Female MBAs: 40%
What can you study at London Business School?
London Business School consistently ranks within the top 10 global MBA programmes according to the Financial Times. The Masters in Finance and Masters in Management share similarly high rankings… year after year.
Degree

Duration

Tuition fee

Degree

Duration

Tuition fee

Degree

Duration

Tuition fee

London stream: £90,800

Dubai stream: US$124,900

Degree

Duration

Tuition fee

Degree

LBS Sloan Masters in Leadership and Strategy

Duration

Tuition fee

Degree

Masters in Analytics and Management

Duration

Tuition fee

Degree

Duration

10-16 months or 22 months

Tuition fee

Degree

Masters in Financial Analysis

Duration

Tuition fee

Degree

Duration

Tuition fee

Degree

Global Masters in Management

Duration

Tuition fee
LBS job placement
London Business School boasts strong post-MBA career statistics and the Career Centre works closely with students and recruiters to ensure both groups are offered the best opportunities. Whatever assistance you need, the Career Centre is there to assist.
You'll have access to experiential treks, networking events, internships and plenty of on-campus recruiting exercises.
Entrepreneurs can expect similarly strong support through the school's many startup networks and channels (not to mention the classroom itself).
£127,211 : highest reported salary for 2018 MBA grads
94% : MBAs accepting jobs offer in 3 months of grad
£79,885 : mean salary for MBAs graduating in 2018
53% of 2018 MBAs accepted UK job offers
What's it like to live at London Business School?
London is one of the most diverse, vibrant cities in the world and you won't have any difficulty making the most of it during your time at LBS.
First, however, you'll need to find a place to live. The LBS website offers plenty of tips in terms of neighbourhoods and rental tips. Most students opt for off-campus living, choosing instead to rent flats with their classmates.
Once you're accepted, it's a good idea to start reaching out through the forums and student groups and begin looking for places together. If you wait until you arrive in London, you'll pay a small fortune for temporary housing while you look for a place to live.
Though there are many restaurants, takeaways and food trucks to try, aim to prepare as many meals as you can at home if you're looking to save a few bucks. And, remember a tradeoff on rental costs could increase your transportation costs.
Of course, you don't need any tips on how to enjoy London, but you may be interested in the experiences of these LBS graduates and Prodigy Finance borrowers:
They offer plenty of advice and insights to make your experiences affordable and memorable. Or, perhaps peak into Vinni's LBS journey in this video:
How to get into LBS
As you would imagine, LBS receives applications from the best and the brightest - making it simultaneously easier and more difficult on the admissions committees to put together the best possible MBA classes. If you want a seat in the next MBA class, you'll need to put effort into every aspect of your application.
Although candidates have numerous electives to choose between (effectively allowing for bespoke MBAs), each one will be put through rigorous quantitative work. Your ability to cope with these demands is best shown through your GMAT test results. If this isn't naturally a strength area for you, plan to put in extra hours to achieve the best score possible.
Of course, this is only one aspect of your application; LBS, like all top MBA schools, looks beyond test scores for well-rounded applicants.
Demonstration of an international and collaborative mindset are critical, though you needn't have years of experience in another country - you'll get plenty during your time at LBS. But you should still demonstrate your willingness and excitement to experience more of the world and your understanding of multicultural environments and how you'll contribute to and thrive in one.
Remember too that LBS has a strong social responsibility and impact culture - and they're looking for candidates that can look past business school and into positive changes individuals can have on the world they help transform.
Finally, while it's not a requirement, it's not unhelpful to make yourself known to school recruiters and admissions teams, whether you do so on campus or in your home country. If you're considering LBS, you'll want to meet up with people where you can.
LBS application deadlines: 2021 MBA class
| | Apply by | Interview decision | Final decision |
| --- | --- | --- | --- |
| | Apply by | Interview decision | Final decision |
| | Apply by | Interview decision | Final decision |
| | Apply by | Interview decision | Final decision |
| | Apply by | Interview decision | Final decision |
LBS MBA admissions details
Application fee: £200
Minimum work experience: 2 years
Required essays: 2
Recommendations: 2
GMAT test: required, 600 min score
Language test: required for non-native English speakers; waivers are available; IELTS, TOEFL, Cambridge CPE, CAE or PTE Academic scores are accepted
MBA cost of attendance (for 2019 intake)
Tuition: £82,000
Student association fee: £4320
Rent* : £23,400
Bills* : £3510
Transportation* : £2088
Study materials* : £540
Socialising* : £8316
Personal shopping* : £6444
Estimated CoA for 18 months: £126,538
*These figures are estimates according to average LBS monthly spending as provided on the LBS blog.
TIP: London Business School's admissions blog suggests flat sharing and preparing meals yourself as a way to save some money for more important budget items. There are also a limited number of University of London housing assignments available at even more reduced rates. If LBS is your dream school, but you don't have the dream budget to match, you may want to consider this approach so you have money to spend on study trips and networking excursions.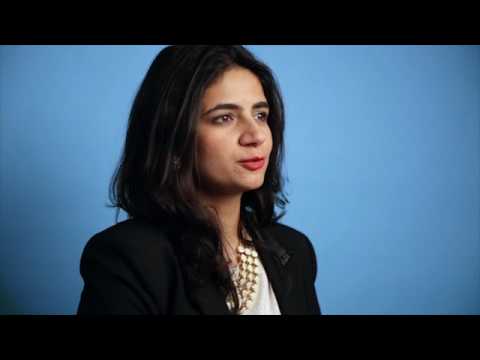 Does LBS offer scholarships to international students?
Yes! Not only are scholarships available, LBS does an outstanding job of communicating opportunities through their website. While these funds aren't a guarantee, LBS does suggest applying as early as possible to ensure you're considered for relevant scholarships.
In addition to LBS scholarships open to all students, there are a number available to specific groups or individuals based on country of origin, gender and sector. You may** automatically qualify** for these funds while others require additional steps (such as business proposals or essay submissions).
Check your options early and don't neglect the LBS-provided links to external scholarships for your best shot at obtaining much-needed scholarship funds to pursue your degree.
Prodigy Finance international student loans for London Business School
Prodigy Finance offers loans for international masters students pursuing these degrees at London Business School:
MBA
Masters in Analytics and Management
Masters in Finance
Masters in Financial Analysis Masters in Management
Sloan Masters in Leadership
All EMBA programmes
Students from supported countries are eligible to apply.
Maximum MBA loan amount: up to 80% of the school-provided cost of attendance (tuition plus living expenses)
Maximum loan amount for other full-time students: up to 100% of the school-provided tuition
Minimum loan amount: £10,000 or $15,000
Loans available in: GBP or USD
All loans disbursed directly to the university according to due dates
Curious to know what you could earn in the long run?
Studying abroad is an investment, and it's important to know the return on investment of your masters degree. There's a lot to consider, so we've put together a calculator which will help you estimate the potential returns over 20 years. Use our calculator to find out how much you could earn.
Ready to transform your future with a MBA from LBS?
Prodigy Finance provides loans to international masters students pursuing their masters degrees at London Business School.