Ready to learn everything you need to know about an MBA programme at INSEAD? You're in the right place!
As one of the world's leading and largest graduate business schools, INSEAD brings together people, cultures and ideas to change lives and to transform organisations. A global perspective and cultural diversity are reflected in all aspects of INSEAD's research and teaching.
With campuses in Europe (France), Asia (Singapore) and the Middle East (Abu Dhabi), INSEAD's business education and research spans across three continents.
INSEAD's 145 renowned Faculty members from 40 countries inspire more than 1,300 participants annually in our MBA, Executive MBA, Specialised Master's degrees (Master in Finance, Executive Master in Consulting and Coaching for Change). Around the world and over the decades, INSEAD continues to conduct cutting-edge research and to innovate across all their programmes to provide business leaders with the knowledge and sensitivity to operate anywhere. These core values have enabled INSEAD to become truly "The Business School for the World."
INSEAD fast facts
Private university
Degree programmes enrollment: Over 1300 annually
Living alumni: Over 56,000 globally
Full-time graduate MBA students: 1039 (Class of 2018)
Nationalities: 94
Average age: 29 years
Female: 33%
Where is INSEAD?
City: France, Fontainebleau (Europe Campus)
City population: Approximately 40,000 residentsClimate: Winters are cool to cold (Jan avg: 3°C); summers are warm to hot (Jul avg: 20°C)
Nearest airport: Paris Charles De Gaulle Airport (CDG / LFPG)
Time zone: From October-March (02:00 CEST); from March to October (03:00 CEST).
City: Singapore (Asia Campus)
City population: Approximately 5.6 million residents
Climate: Tropical all year round with average temperature range of a high at 32 – 25 °C
Nearest airport: Singapore International Changi Airport
Time zone: GMT (+8)
What can you study at INSEAD?
INSEAD's MBA is a full-time, 10 –month programme ranked #2 in the world by the Financial Times in 2018.
The curriculum comprises five periods, each lasting eight weeks and concluding with an exam, essay and/or project. The first part of the programme is built around 14 MBA core courses, which provide students with a robust foundation of key management disciplines. In the second part, students can choose from over 75 different electives in a variety of academic areas.
The global learning structure of our MBA curriculum is further supported by online modules and continuous content innovations, enabling students to keep abreast of changing trends in the business world, and preparing them for successful careers as business leaders.
A Personal Leadership Development Programme (PLDP) runs alongside the course of study, and is designed to provide our students with a new standard of excellence in personal and interpersonal awareness, as well as communication effectiveness. It introduces a set of tools and experiences throughout the MBA programme that give students opportunities to enhance their career success.
INSEAD job placement
The global team at the INSEAD Career Development Centre (CDC) is committed to helping MBA students find their true career passions or maximise their pre-determined goals.
The CDC team is comprised of personal career coaches, employer engagement specialists, and operations team members who organise around 80 workshops and almost 4000 on-campus interviews throughout the year.
Prior to students' arrival on campus and throughout their MBA journey, the CDC partners them in their career search, offering support such as self-assessments and relationship building with employers to help them achieve a career that brings them energy, enjoyment and engagement.
Employment statistics 2017
90%
employed three months post-graduation
79%
changed sector or country or job function
29%
of INSEAD grads changed all three dimensions
US$103,100
median base salary + $25,000 median sign-on bonus
What's it like to live at INSEAD?
INSEAD MBA students get to experience both an intense and rewarding collaborative learning environment with one of the most culturally diverse student bodies in the world. Get an inside look at how student life unfolds during the MBA programme.
Learn more about life at INSEAD through the eyes of our student bloggers:
Or see what these Prodigy Finance-funded students think about their experiences: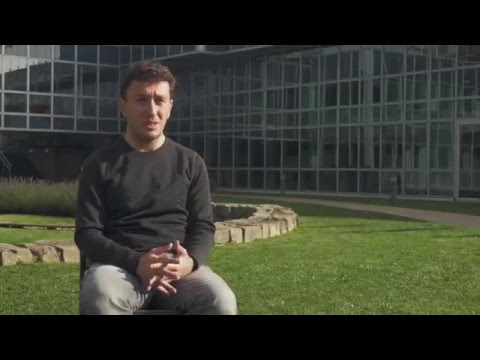 Gabriel: I'm from Brazil.
Sandeep: I come from India.
Gabriel: It was very clear for me that an MBA would be an important step to get to high managerial positions.
Sandeep: Having an MBA is very important when you have a vision to set up a business; you need to understand the business.
Gabriel: INSEAD, for me, was the best option.
Sandeep: There are people from every country. Your perspective at looking at things is expanded enormously.
Gabriel: I feel like I really belong here. The way I think is the way people here think and so INSEAD fit me exactly. In Brazil, they don't have many options for loans.
Sandeep: In India, every bank had some kind of limitation.
Gabriel: Prodigy was one of the only opportunities to come.
Sandeep: When I decided to go to Prodigy, it was a pretty easy process.
Gabriel: Very transparent. 100% online. None of my emails needed more than one day to get an answer.
Sandeep: The application goes through and in a week I got a decision.
Gabriel: After my MBA, I want to create an opportunity for new candidates to come: alumni investing in candidates for MBA in INSEAD.
Sandeep: Somebody was there to invest in my future, and it happens to be somebody who was in my position. Everybody has a dream. The best thing you can hope for in life is to have the chance to fulfill your dream.
How to get into INSEAD Business School
Academic Capacity: GMAT & University degree
Leadership Potential: Work experience and quality of achievements
International Motivation: Adaptability and flexibility in multicultural environments
Ability to Contribute: How you can contribute to the community during and after the programme
Sep 2019 intake application deadlines:
Round 1: 19 Sep 2018
Round 2: 14 Nov 2018
Round 3: 09 January 2019
Round 4: 06 March 2019
Jan 2020 intake application deadlines:
Round 1: 20 Feb 2019
Round 2: 17 April 2019
Round 3: 05 June 2019
Round 4: 24 July 2019
INSEAD admissions details
Application fee: €250
Resume: required
Required essays: 3 compulsory and 1 optional motivation essays
Recommendations: 2 letters of recommendation
GMAT test: required
Language test: required for all non-native English speakers
INSEAD COA (for Jan 2019 intake)
Tuition: €84,000
Business foundations programme (optional): €1,950
Does INSEAD offer scholarships to international students?
INSEAD's goal is to recruit the best and brightest to join our school, regardless of their backgrounds or financial situations to help.
Over the last three years, INSEAD has doubled their scholarship funds, which have enabled them to offer higher grants to more participants. There are over 90 types of scholarships available, which apply to both campuses in Fontainebleau and Singapore.
Three categories of scholarships are available: need-based, non-need based (awarded based on nationality, professional background, leadership abilities, or any combination of these criteria), and spot scholarships which are awarded immediately without the need for applications based on exceptional admissions profiles.
Prodigy Finance international student loans for INSEAD
Prodigy Finance offers loans for international masters students at INSEAD.
Students from supported countries pursuing these masters programmes are eligible to apply:
MBA
GEMBA (Europe, Asia, Middle East)
Executive Master in Finance
TIEMBA
What you need to know now:
Maximum loan amount: 100% of Cost of tuition minus scholarships and minus sponsorship for full-time courses
Minimum loan amount: €15,000 or $15,000
Typical interest rates: 5.0% - 7.5% (fixed) over the 3-month Euribor or USD Libor base rate
All loans disbursed directly to the university according to due dates