Prodigy Finance - February 21, 2020
Ready to learn everything you need to know about engineering and STEM masters degrees at NYU Tandon School of Engineering? You're in the right place!
What do you want to know about NYU Tandon Engineering?
New York University was founded in 1831 and the engineering school began in 1954 - making it the second-oldest engineering school in the US.
Over the years, this engineering school has had a lot of names. It was most recently changed to the Tandon School of Engineering in 2015 following a generous financial donation to the institution.
You might have previously know it as the Polytechnic Institute of New York University or the NYU Polytechnic School of Engineering.
Located in the centre of New York City, you can bet there's a lot on offer when you attend NYU to get your MS in Engineering from the Tandon School of Engineering.
Where is NYU Tandon?
City: New York City, New York (NY)
City population: 8.538 million
Region: Eastern seaboard
Climate: Humid subtropical: winters are cold, damp, and windy (Jan avg: .3°C/32.6°F) and snowfall varies from light to heavy dependent on the year; summers are warm to hot and humid (Jul avg: 24.7°C/76.5°F)
Nearest airports: John F. Kennedy International Airport (JFK), LaGuardia Airport (LGA)
Time zone: EST from November-March (GMT -4); EDT from March to November (GMT-5)
NYU Tandon fast facts
Private university
University enrollment: 58,461
Living alumni: 500,000+ in 183 countries
Graduate and professional students: 25,904
International students: 17,552
International masters students: 8254
Engineering grad students: 2247
Engineering masters students: 1926
Most represented countries in engineering: China, India, Taiwan (China), Iran, South Korea
What can you study at NYU Tandon Engineering?
There are plenty of specialised MS degrees to be found at the NYU Tandon School of Engineering. Just take a look.
US News Rank: 72 civil / 77 enviro
Degree options:
MS in Civil Engineering
MS in Construction Management
MS in Environmental Engineering
MS in Environmental Science
MS in Transportation Management
MS in Transportation Planning and Engineering
MS in Urban infrastructure systems
Mathematics
US News Rank: n/a
Degree options:
NYU Tandon Engineering job placement
NYU hosts a variety of career fairs, including the Fall Job & Internship Fair and the STEM Fall Career Fair.
Information on participating recruiters is usually available about a week beforehand on the NYU CareerNet Portal. These career fairs are open only to NYU students and recent alumni.
The CareerNet portal and the Career Fairs Plus app offer students plenty of information as well as useful tips.
You can actually apply for jobs through the portal as well schedule career consulting appointments.
The Wasserman Center for Career Development offers assistance across the job search spectrum - with additional options specifically for grad students.
82.1% of masters-level students make use of on-campus recruiting (OCR) services.
48.4% of masters grads actually found their job directly through OCR activities.
97% of NYU 2019 grads seeking employment or further education secured a position.
Payscale reports an average $96K salary for MS grads from NYU Tandon. And, the majority of international grads secure US employment.
TIP: Remember that recruiting and employment in the United States is always up to the student; it's not the university's responsibility. International students recommend reaching out to the Wasserman Center for Career Development before the first career fair.
What's it like to live at NYU?
Life in New York City is just as exciting as you think it would be. The city is incredibly diverse and students will find themselves constantly surrounded by opportunities and diversions.
The Office of Global Services will be your contact as you prepare to travel to NYU. They'll be able to guide you through the process of settling into your new home and it's important to reach out to them a early as possible.
Check out what this Prodigy Finance-funded MS student has to say about his experience at NYU Tandon Engineering.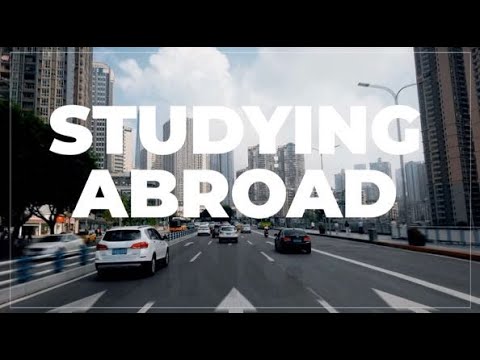 As you might imagine in a city as large as New York, housing can be a challenge. NYU has housing options for 12,000 - and there is no guarantee that graduate students will secure a spot. That goes for American as well as international students. It's best to apply early for housing - and to continue looking for your own until you have confirmation from the university. While NYU doesn't get involved in negotiating or securing off-campus housing, they do provide resources to get you started.
NYU offers 19 cafeterias and a variety of meal plans. This is one of the most cost-effective ways to eat in the city and you'll probably want to explore these options while you're still crafting your budget.
In addition to a city-wide public transport system, NYU also operates busses for its students - including SafeRide vans all night long to provide safe transportation for students. If you're interested, NYU has a free bike-share programme that you can use when you need.
How to get into NYU Tandon Engineering
NYU Tandon graduate admissions are competitive. Annually, the university receives nearly 7000 applications for engineering masters programmes and only admits about 44% of those, so your NYU Tandon application needs to be slick.
A strong academic background and recommendations are just the beginning. Tandon makes a comprehensive review of all its applicants and wants to see more than just academic performance and high test scores (although those metrics place you in a better position for a merit scholarship).
Keep in mind that the school has a guided academic approach that places equal priority on classroom work and practical application through fieldwork and research. It's important to highlight both when completing your Statement of Purpose (SoP) essay.
Additionally, it's critical to show awareness of Tandon's location in New York City and the opportunities the city has to offer. But it's equally important not to be vague; you can't just say that you've always dreamed of living in NYC or that you want all the experiences the city has to offer. Dig deeper and give clear examples that tie you, Tandon, and NYC together. And, it doesn't hurt to mention the skills you have for coping with so many distractions or how you'll thrive in such a diverse environment.
NYU Tandon does have minimum GRE and TOEFL scores, but you'll probably feel more comfortable with your application if you can reach the average marks of admits:
Average undergrad GPA: 3.3
Average GRE scores: 152 verbal, 164 quantitative
Mean TOEFL score: 100 iBT
NYU Tandon Engineering admissions details
Fall application deadline: February 15
Spring application deadline: November 15
Application fee: $75
SOP essay: required
Résumé: required
Recommendations: 2
GRE test: required, certain departments may have minimums
GPA: no min specified
Language test: required for non-native English speakers; TOEFL, IELTS, CAE, and Pearson PTE Academic scores are accepted
Min TOEFL score: 90 iBT
Min IELTS score: 7.0
NYU Tandon cost of attendance (CoA) for 20/21 academic year*
Tuition and general fees: $35,370
On-campus room and board: $18,864
Personal and misc (including travel): $4620
Health insurance: $1901
Total CoA for 1 year: $60,575
*These figures represent the CoA minimums provided by the university; students, especially those that live off campus, will likely need a higher budget.
Does NYU offer scholarships to international students?
NYU Tandon graduate tuition, fees, and living expenses add up quickly - but it's an investment, not just a degree.
Luckily, you might qualify for a merit scholarship along with your admit. A committee reviews all masters applicants to NYU Tandon and awards scholarships on a number of factors, including test scores and undergraduate performance. If awarded, you will be notified directly.
But remember, merit-based scholarships require you to keep up your academic performance at NYU engineering.
TIP: You're more likely to receive a merit scholarship from NYU Tandon if you have an exception GRE score. Hours of studying now might just save you a lot of money in the future.
Merit scholarships to attend NYU Tandon usually don't cover the full cost of attendance - and they're not guaranteed (keep in mind that there are a lot of talented masters students in engineering at Tandon).
Investigate scholarship options from your home country as well as in the United States, using the NYU financial aid pages as a starting point for your search.
Prodigy Finance international student loans for NYU Tandon Engineering
Prodigy Finance offers loans for international masters students at the Tandon School of Engineering at New York University.
Students from supported countries pursuing masters programmes that can be completed in less than 2 years across US-based CMU campuses are eligible to apply.
Maximum loan amount: up to 100% of the school-provided cost of attendance (tuition plus living expenses)
Minimum loan amount: $15,000
All loans disbursed directly to the university according to due dates
Prodigy Finance also supports loans for New York University students pursuing masters degrees in these schools:
Ready to transform your future with a MS degree from NYU?
Prodigy Finance provides loans to international masters students pursuing their masters degrees at the NYU Tandon School of Engineering.