Ready to learn everything you need to know about engineering and STEM masters degrees at Duke University's Pratt School of Engineering? You're in the right place!
Formed in 1838, Duke University has a long history of regional, national and international successes. Although the school isn't located in a big city, you'll find it still attracts attention from top scholars. It's consistently held the top position for graduate outcomes according to the Wall Street Journal and always does well in the rankings. This year, it's number 26 on the U.S. News & World Report Engineering Grad Schools.
Pratt Engineering offers all of these successes combined with hands-on research and off-campus living to a select group of graduate students. Located around the corner from the world's largest research park, and with a dedicated career services department providing several opportunities to find your dream job or summer internship, international engineering masters can expect guided support from admission through their time as a Duke alum.
Where is Duke University?
City: Durham, North Carolina (NC)
City population: 267,743, with a metropolitan population of 542,710
Region: South
Climate: Humid subtropical type: winters are cool (Jan avg: -2.3°C/27.8°F) with minimal snow; summers are hot and humid (Jul avg high: 31.4°C/88.6°F)
Nearest airport: Raleigh-Durham International Airport (RDU)
Time zone: EST from November-March (GMT -5); EDT from March to November (GMT-4)
Duke University fast facts
Private university
University enrollment: 16,376
Active alumni: 171,647
International students: 3369
Countries represented: 50+
Most represented countries in engineering: China, India, South Korea, Iran, Taiwan (China)
Full-time graduate students: 8091
Engineering grad students: 1402
Engineering masters students: 707
What can you study at Duke University Pratt School of Engineering
Duke University Pratt School of Engineering offers master's engineering students pursuing select fields a choice between Master of Science and Master of Engineering degrees.
In addition to sitting in 24th position on the highly respected U.S. News & World Report engineering grad school ranking list, individual departments also find themselves highly regarded.
Department
Rank
Degrees

Department

Rank

Degrees

MS in Biomedical Engineering

MEng in Biomedical Engineering

MEng in Photonics and Optical Sciences

MD-MEng Dual Degree

Department

Rank

Degrees

MS in Civil and Environmental Engineering

MEng in Civil Engineering MEng in Computational Mechanics and Scientific Computing

MEng in Environmental Engineering

MEng in Risk Engineering

Department

Rank

Degrees

MS in Electrical and Computer Engineering

MEng in Electrical and Computer Engineering

MEng in Photonics and Optical Sciences

Department

Rank

Degrees

MS in Mechanical Engineering and Materials Science

MEng in Mechanical Engineering

MEng in Materials Science and Engineering

MEng in Computational Mechanics and Scientific Computing

Department

Rank

Degrees

Master of Engineering Management (MEM)
Looking to expand your horizons with a dual degree from Pratt? Wondering how much flexibility you'll have with your course choices? Akash, a Prodigy Finance borrower might just answer your questions in this video.
Getting a job after your Pratt engineering master's degree
The Pratt School of Engineering has its own Career Services department offering dedicated assistance to engineering students.
You can take advantage of one-on-one career advising appointments, drop-in sessions for a quick look at your resume or to answer specific questions and a number of workshops covering job search strategies and specific skills.
With the world's largest research park near Duke's campus, it's also possible to visit various companies to gain an idea of opportunities available in the area.
At Duke University, you'll have several opportunities to interact with potential employers.
The Pratt School of Engineering is a co-host of the 2 TechConnect events hosted annually (fall and spring semesters). Slightly less formal than career fairs, its a chance for engineering master's students to network with roughly 50 to 75 companies and hand over resumes.
And, the Tech Connect events are just the beginning. At Duke, you'll find the Fall Career Fair as well as the Career & Summer Opportunities Fair which are open to all Duke students. Grad students have their own North Carolina recruitment fair. There are also virtual career fairs, including one aimed at students wishing to work in the Asia-Pacific region.
Pratt's latest engineering grads: by the numbers
92%
Biomedical students employed 6 months after grad
$109,100
Average salary for ECE grads
292
2018 Engineering masters grads working in NC
85%
2018 MEM grads working in the US
What's it like to live at Duke University?
Durham, North Carolina isn't a big city. That's good news for international students on tight budgets; from room and board to transportation, you'll find prices are substantially lower than those in major metropoles.
As a general rule, graduate level students don't live on campus at Duke University. You might be able to find a spot if you have special circumstances, otherwise, you'll need to look off-campus for your accommodation.
Fortunately, Duke makes it easy for you to find affordable off-campus accommodation - and a roommate, if you're looking for one. Check out Near Duke or Durham Grad Housing for more information. International students can also reach out to International House for a list of other international students looking for accommodation.
Students can expect to pay from $800 to $1000 for a 1-bedroom apartment within walking distance. While those prices might include appliances, furniture and utilities, these expenses aren't always included; it's your responsibility to check.
Living in an apartment or shared house implies that you'll prepare most of your meals at home, but there are dining plans available for campus cafeterias and restaurants if you want to avoid packing a lunch or heading home between classes. Indeed, Duke Dining is among the best university food systems within the US and students with food allergies or restricted diets will find plenty of information about what's in each meal.
The university bus service is very useful for getting around campus and town (and there are night vans available to ensure you make it home safely after working late on-campus). You can also participate in the campus Enterprise car sharing programme which allows you to rent vehicles by the hour or the day. It's a perfect way to explore other corners of North Carolina - as long as you have a US driver's license; speak to the International House for more information on getting your NC driver's license while studying at Duke Pratt.
Want to know more about life at Duke University? See what Prodigy Finance borrower, Abi, thinks about life at Duke.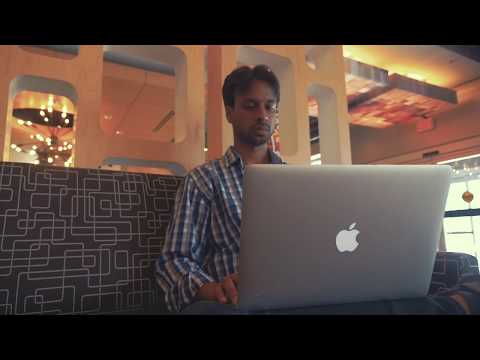 How to get into Duke Pratt Engineering
At the undergraduate level, Duke university is exceptionally competitive, with an acceptance rate around 6% across all schools. These stats, however often you see them, shouldn't deter international master's engineering applicants.
At the Pratt School of Engineering, there were 3082 applications submitted for engineering masters programmes last year. Of those, 1295 were accepted (for an acceptance rate of 42%). In case you're wondering, 490 admits enrolled in the programme.
When you apply to Pratt Engineering, you'll want to remember that the school focuses heavily on research and critical thinking at every level. Demonstrate the research and work you're interested in and why Duke is the right vehicle for your success for a strong chance of admission.
Of course, you'll also need to strive for strong GRE scores (though there aren't any specified minimums for GRE or GPA scores). Take time to address any shortfalls in your Statement of Purpose (SoP) essay to avoid leaving holes that might be questioned by the admissions teams. You may also want to keep these figures in mind as you draft your SoP:
Average undergrad GPA: 3.52
Average GRE scores: 155 verbal, 166 quantitative, 3.7 analytical writing
Mean TOEFL score: 105 iBT
Pratt Engineering admissions details
Spring admission deadline: Spring admission is only available for MEng degrees, the Mechanical and Computer Engineering MEng degrees don't support spring admissions
Fall admission deadline: varies by department
Application fee: $90
SOP essay: 1-2 pages, single-spaced
Recommendations: 3, completed online
GRE test: required, no min score specified
GPA: converted to the US 4.0 scale
Language test: required for non-native English speakers; some waivers given for undergrad study in English; TOEFL and IELTS are accepted; min scores may vary by department
Min TOEFL score: 90 iBT
Min IELTS score: 7
Pratt engineering master's CoA for the 2019/ 2020 academic year
Tuition: $55,680
Health fee: $834
Transcript fee: $40
Activity fee: $37
Graduate student service fee: $20
Recreation fee: $316
Health insurance: $3535
Books and supplies: $666
Housing: $9855
Board: $3420
Local transportation: $1854
Personal and miscellaneous: $3573
Total CoA for 1 year: $79,830
Does Duke University offer scholarships to international students?
Masters-level students at Pratt Engineering are expected to self-fund their degree and the majority of students (both US and international) take student loans to pay for their studies.
Duke Pratt does offer a limited number of merit scholarships for highly-qualified students and offers links to external scholarship opportunities.
Applicants to the Civil and Environmental Engineering (CEE) masters programmes may also qualify for departmental scholarships ranging from $20,000 to $30,000. Contact the department directly to learn more about these scholarships and whether you might qualify.
Funding your master's degree at Duke University's Pratt Engineering
Prodigy Finance offers loans for international masters students at the Pratt School of Engineering at Duke University.
Students from supported countries pursuing masters programmes that can be completed in less than 2 years are eligible to apply.
Maximum loan amount: up to 100% of the school-provided cost of attendance (tuition plus living expenses), less scholarships and sponsorships
Minimum loan amount: $15,000
Repayment terms: 7, 10 or 15 years, depending on your application and programme
All loans disbursed directly to the university according to due dates
Prodigy Finance also supports loans for Duke University students pursuing masters degrees in these schools: