Public policy and administration is a wide, wide field. People working in this sector don't have many similarities with each other – except for a dedication to serving the people where they live.
Where and what people work on and how much they earn for that work varies greatly.
Contrary to popular opinion, public policy jobs aren't limited to government work. Private companies and health care providers are among the biggest employers of public policy and administration graduates (at any level of education). And, of course, there are plenty of international positions available for you to earn a masters in public policy salary.
Employment after Masters in Public Policy or Public Affairs
Employment opportunities are almost endless for those with a masters in public policy; there's a long list of employers to work for and sectors to work in.
While public policy career salaries will naturally reflect the realities of the sector and type of organisation you work with, you should be able to find a combination that motivates you to make a difference.
Employers
National governments
State governments
Local governments
International organisations
Non-governmental organisations
Non-profit organisations
Sectors
Education
Healthcare
Security and intelligence
Human rights
Poverty alleviation
International law
Science and technology
Just as there's a range of employers and sectors for masters in public policy jobs, you can expect a variety of positions available to those who studied public policy courses.
Top positions
So, what can you do with a masters in public policy? If you're striving for a top public policy salary or MPA salary, or a position where you can really show off your master of public policy skills, you might be looking at one of these positions:
Economic Development Director
Executive Nonprofit Director
Human Resources Director
Public Affairs Director
Public Relations Consultant
Research Director
Mean annual public policy careers salaries:
Budget analyst: $76,220
Human resources manager: $113,300
Public relations and fundraising manager: $114,800
Political scientist: $117,570
Budget analyst: $76,220
Human resources manager: $113,300
Public relations and fundraising manager: $114,800
Political scientist: $117,570
Is a public policy degree worth it?
As with any career path or field of education, an advanced degree isn't necessary for everyone. But, a masters in public policy will open your career possibilities and earning potential.
It's difficult to know what that means, however, given the broad range of industries and starting salaries for an MPA or MPP degree graduate. When it comes to a masters in public policy salary, the work you do will affect your take home pay.
Take a look at this interview with SDA Bocconi discussing the benefits of a master's in public administration (MPA), a master's in public policy and other master's degrees: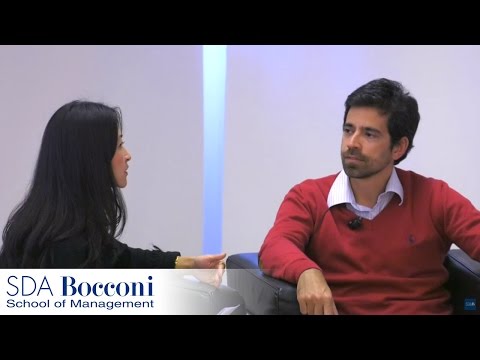 Masters in Public Policy salary: what do grads earn?
According to Study.com, Master of Public Policy degree holders can earn relatively high salaries:
PayScale.com, provides an idea of the range of public policy career salaries.
They place the lowest master of public policy salary around $44K, with a high-end at $123K.
However, it's worth noting that they draw their information on a masters in public policy salary from voluntary sources in the US only.
For potential Master of Public Policy and Master's in Public Administration applicants, it may be more useful to consider the salaries reported to their alma maters.
Politicians: $73,685
Political scientists: $117,570
Policy analysts: $57,189
Lobbyists: $60,000
Carnegie Mellon University's Heinz College
Mean salary: $69,274
Median salary: $65,500
Minimum salary: $25,000
Maximum salary: $130,000
Columbia University's School of International and Public Affairs
Public sector median: $70,000
Private sector median: $80,000
Non-profit sector median: $62,500
Every source considers different criteria for a masters in public policy salary, and just like the people working in this sector, there is a range. Fortunately, it's a healthy one.
And, the increase is reiterated by the Network of Schools of Public Policy, Affairs, and Administration (NASPAA). This organisation has members in 25 countries and is the recognised body providing accreditation for MPA, MPP and similar degrees in higher learning institutions.
So, is a Master's in Public Policy worth it? Given that the US government suggests that a Master's in Public Policy salary is $19,000 higher than positions occupied by those with bachelor's degrees only, the numbers would suggest that investing in a public policy degree seems a worthwhile investment.
What are you waiting for?
Prodigy Finance offers loans to international students at more than 25 schools, and the number continues to grow. If you're considering an international MPA or MPP degree, isn't it time to take the plunge?
Some of the schools that we support:
We work with 1135 schools, 356 universities in 20 countries. Find a school that suits you!!