Ilian Mihov, Dean of INSEAD
Business schools place a lot of emphasis on diversity. The cross-cultural experience isn't just a value-add for many MBA programmes; it's part of their core goal. While top schools are able to attract applicants from all walks of life, it's not always easy to piece together a class that becomes a lifelong team – and involved alumni. Sometimes, it all boils down to finding the financing needed to attend.
Ilian Mihov, Dean of INSEAD, discusses the challenges faced by business schools and fellow deans in this video. As business schools look to attract top talent, they often find the solutions to their challenges within their graduating classes. Prodigy Finance, for example, was founded by INSEAD grads – and currently provides loans to roughly 25 percent of INSEAD's MBA candidates.
More than that, Prodigy Finance has become a part of the INSEAD community while continuing to develop networks and expand horizons. Just take a look.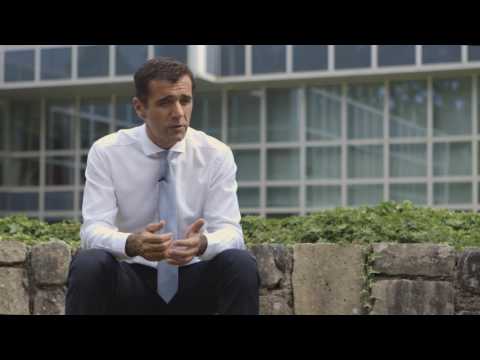 Risk warning:
This product may have limited or no liquidity and you may find it difficult or impossible to realise the value of your investment. Your Capital is at risk, be aware that by investing in this product you may lose some or all of the money invested. You have limited recourse to the issuer of the security, no recourse to the borrowers, and there are other risks including those relating to the default or insolvency of the issuer who is not an authorised or regulated firm.
This product is targeted exclusively at investors who are sufficiently sophisticated to understand these risks and make their own investment decisions. You will only be able to invest once you are registered as a high net worth investor or a self-certified sophisticated investor and have completed a suitability questionnaire prepared by Prodigy Services Limited.
Prodigy Services Limited promotes offers of securities for third party issuers to eligible investors. Prodigy Finance loans are offered to eligible borrowers who are studying outside of their country of residence and the loans are governed by English law. Prodigy Services is an Appointed Representative of BriceAmery Capital Limited which is authorised and regulated by the Financial Conduct Authority. Prodigy Finance is authorised and regulated by the Financial Conduct Authority for certain consumer credit activities and for investment activities. Prodigy Finance Limited and Prodigy Services Limited are incorporated in the United Kingdom with registered address at Palladium House 1-4 Argyll Street, London, W1F 7LD. This document has been issued by BriceAmery Capital Limited as a Financial Promotion under Section 21 of the Financial Services and Markets Act 2000. PSL_23012017_BV_INSEAD_CAT4
If you want to go ahead and know the difference between master of science and master of engineering, or if you want to know what and where to study, try our Study Centre which is filled with expert opinions on a range of topics.
For any other information about Prodigy Finance, or our student loan process, feel free to browse through our site, or register for a webinar to have your questions answered by one of our team.